Humanity today is experiencing a great shift, an extreme time of change and transformation. Looking at the pandemic situation, global economic crises, growing number of conflicts, war and radical environmental changes bring a great state of fear, anxiety, and insecurity to our hearts. Science gives us that such sudden changes create a kind of stress that weakens our immune system, accelerates the ageing process, strains our relationships and catapults our survival instincts into high gear.
Our ability to overcome such a pressure and prosper in the new reality that we've blended to, is directly associated with the level of adaptability in our lives. And this is the inspiring news!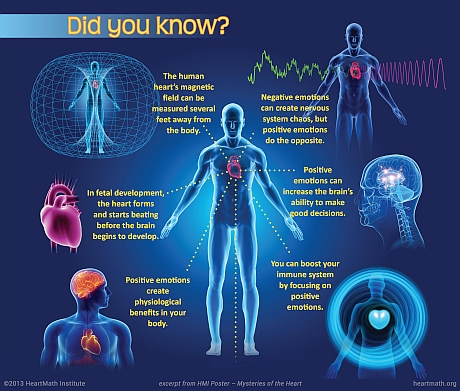 Did your know?
In fetal development, the heart forms and starts beating before the brain begins to develop.
The human heart's magnetic field can be measured several feet away from your body
You can boost your immune system by focusing on positive emotions
Positive emotions create physiological benefits in your body
Positive emotions can increase the brain's ability to make good decisions
Negative emotions can create nervous system chaos, but positive emotions do the opporsite
The Heart Is
More Powerful Than The Brain
The Heart is about 100,000 times stronger electrically & up to 5,000 times stronger magnetically than the brain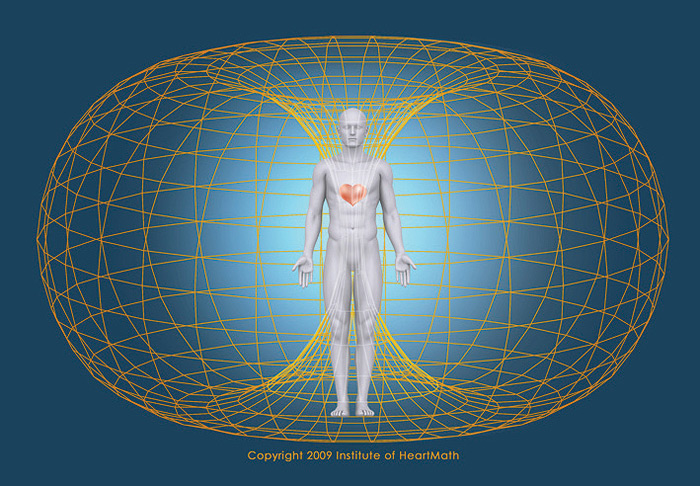 Today's best science disclose that all of us have the inner ability to embrace the extreme change in a healthy way in order to awaken, and sustain our personal strength and manage unexpected events of our lives.
Emotional management is the most important tool we need to learn in order to create resilience and master unpredictable events in our lives.
In order to learn about emotions and the effect of them on our mental, emotional and social well-being, we need to first understand what is the real function of the heart and why accessing the wisdom of our heart has been always the centre of attention of our ancient teachings. "You may not have control over what goes out there, but you always have control over what goes inside your heart." Shima Shad Rouh
Benefits of Practising Heart Intelligence & Creating Heart-Brain Coherence
The benefits of living coherently include mental, emotional, and physical benefits. There is a coherence between brain and heart that implies unconditional acceptance of who we are when we practice, as opposed to living in the future or remaining in the past. When one is in a state of "coherence," one acts from the bottom of one's heart, is honest with oneself, and accepts the facts and feelings as they are while practicing. 
It helps us to feel whole without having to flee from anything, and it promotes deep relaxation and a sense of unity with the world around us. The deeper we accept life, the deeper our sense of "unity" with this world becomes, because we are what we were. Life breathes freely without fighting against anything and promotes deeper relaxation, a feeling, and unity in the universe.
The more heart-centered actions we take, the more our minds are taught to believe that no matter what happens, we will always have our own backs and be fine. This is accompanied by a deep confidence in our personal power, which evokes a sense of deep inner peace. By accepting life for what it is, and breathing it in as it was, and allowing our bodies to experience it for what we are, we have no need to worry about the future or dwell in the past.
If we take measures that serve our hearts, we learn that no matter what happens, we will be fine. This acceptance is accompanied by the ability to let go of fear, anger, depression, and other negative emotions and feelings. 
Moreover, this coordinated action suddenly means that there is no need to withdraw just to do so. When we are in this state of coherence, we feel much more and we believe that we have now become part of a larger community of people, not just a few individuals.
We no longer worry or meditate all the time, but our heart speaks very clearly and gives us very clear instructions. We have a clear goal in mind and we can put all our energy into action and act from there. So much energy is saved by aligning our actions with the desires of the heart, and so much time is devoted to action. 
When we implement these ideas, the joy that these decisions generate creates tangible waves in all areas of our lives. We have more space in our heads, and the more we feel, the more we draw from the flow of creative energy. Suddenly we get a sense of how we can creatively express who we are and think in ways we would never have thought of before. 
When we bring our mind, body, and soul into harmony, we stop escaping and approaching our emotions. The deeper we go, the freer we become - we know that our heart can withstand everything. We jump so quickly from one feeling to another that we are not afraid anymore, but we jump into another because we are not afraid at all. 
In the midst of all this, we understand, acknowledge, understand, and act, and thus learn more and more from each other. This new freedom - found - comes not only from within but also from without, from outside, and even from ourselves. 
When difficult emotions arise, we find new ways to deal with them and start dancing around them. The sooner we get to our core, the sooner our internal conflicts are resolved, and so we enjoy even the most negative ones. Again, it's about teaching our brains that no matter what happens, we will always have our own backs. We know now that we are there to help ourselves, but we also know now who is helping us, even in the midst of our most difficult moments.
Research has shown that this state of coherence improves heart health, reduces stress hormones, improves immune function, and promotes overall well-being. To delve deeper into our own emotions and create incredible relationships based on honesty and authenticity is as important as to immerse yourself in the world of others and feel more compassion. There is a true indoor and outdoor health phenomenon that could easily be achieved and measured. 
This is what you will Learn...
1. New scientific discoveries about the "heart's little brain" called "heart intelligence"
2. Communication between heart and brain and its influence on our mental, emotional and social well-being
3. Practical, easy-to-learn technique to create coherence between your heart and your brain and command your brain deliberately to:
* Boost your immune system
* Boost your energy level
* Release anti-ageing hormone (DHEA)
* And improve the quality of your sleep
4. Recent scientific discoveries in epigenetics on how to reprogram your DNA and get rid of genetic disease
5. Scientific studies about the influence of our emotion on mental, emotional and physical health
6. Bio magnetic communication between people
7. Importance of accessing the intelligence of your heart and enhance your intuition
8. Practical easy-to-learn technique to access the intelligence of your heart
9. Influence of our emotions and attitude on other beings
10. Scientific studies about the influence of meditation on crime rate, violence, and war in the world
11. Meditation to create a peaceful world
This transformation program is a combination of learning, practical exercises, sharing and group coaching.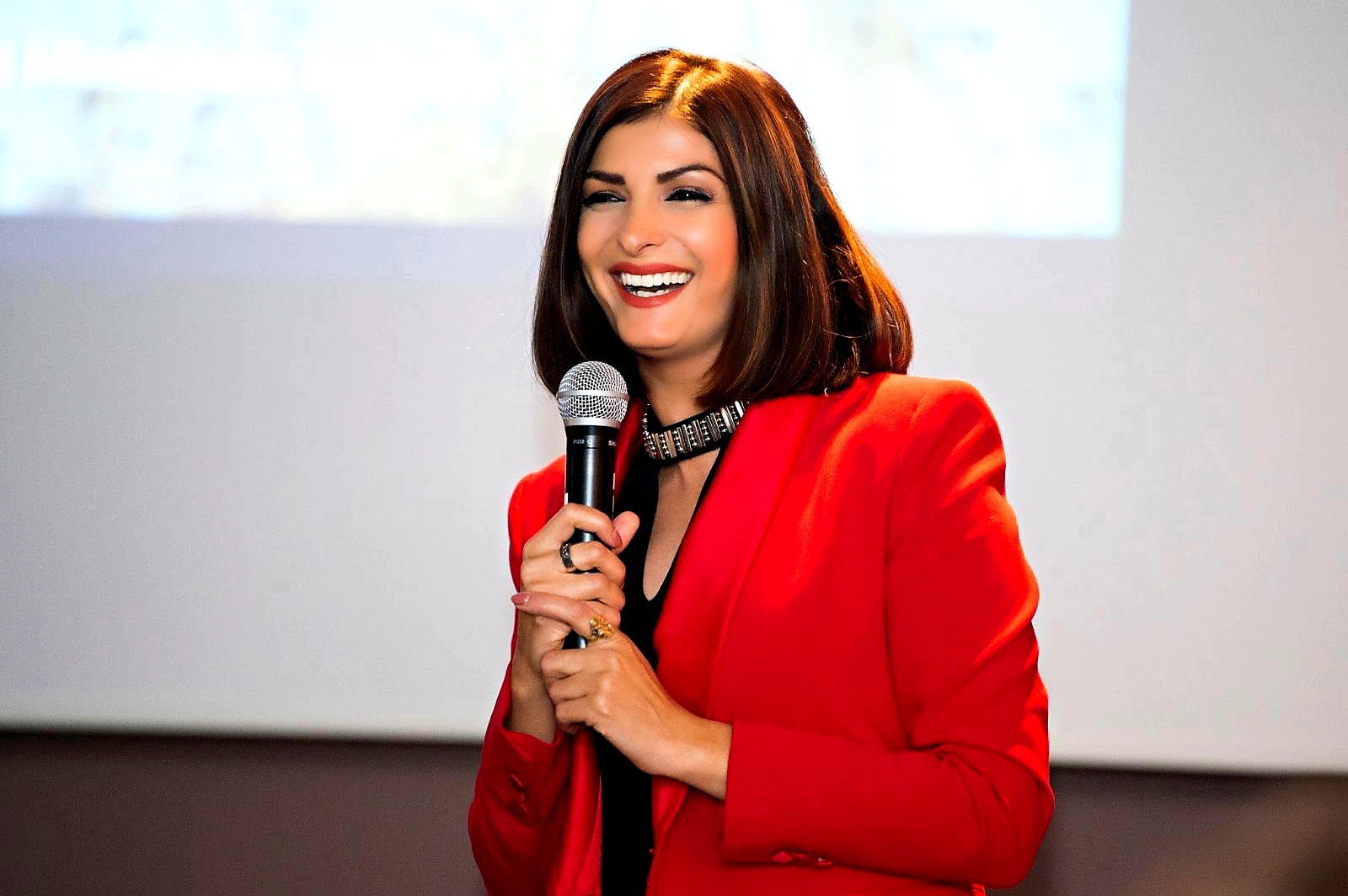 Shima Shad Rouh
Shima Shad Rouh, Heart-intelligence facilitator, Business and life empowerment coach, the Author of the book "The power within your heart" and the founder of "Coaching and Mindfulness Academy Infinite Love" will take you through a journey of self-actualisation and share with you the latest scientific discoveries of Heart-math institute about the intelligence of the heart and how to access it, teachings of the world bestselling authors and great scientist such as Gregg Braden, Joe Dispenza, Bruce Lipton in combination with Spiritual teachings of world greatest leaders such as Rumi, Shams, Dr.Waye Dyer among many others, to equip you with the right tools to empower your personal, social and global well-being.
The online program will focus on integration of the offered methodology in your daily life .
I help you to to access the intelligence of your heart and create a lasting change in your life.
My methodology is as below:
I will help you to:
1.Clarify your direction by setting a crystal clear vision
2. Strategize your actions
3. Upgrade your Skills
4. Improve your environment
5. Master your psychology
6. Discover limiting believes that are sabotaging your success and learn how to shift them to new empowering believes. 
Join me and learn How to create Resilience in the time of adversity!
You will be a part of a group and community of like minded people, with daily inspiration and sharing in the closed whatsapp group that is only focused on the Heart Intelligence practice.
Shima will send you daily inspiration, additional material, experience and much more that can inspire you and help you on your life changing journey to become a heart intelligence practitioner and ultimately master.
Next Program Start:
Tuesday 29 September 2020
Signup for the next group start. We will keep the group size limited to give you most benefits from the bi-weekly group coaching sessions.
Schedule for this group:
Tuesday 29/9 17:00 - 18:30
Tuesday 13/10 17:00 - 18:30
Tuesday 27/10 17:00 - 18:30
Tuesday 10/11 17:00 - 18:30
Tuesday 24/11 17:00 - 18:30
Tuesday 8/12 17:00 - 18:30
(Time Zone: CET /Central European Timezone/ GMT+1 )
What is brain-heart coherence?
Brain & heart coherence is simply a state of unity and integration of mind, body, and spirit –when our thoughts, intentions, and actions seamlessly align.
How do you measure heart coherence?
Specifically, heart coherence (also referred to as cardiac coherence or resonance) can be measured by HRV analysis wherein a person's heart-rhythm pattern becomes more ordered and sine wavelike at a frequency of around 0.1 hertz (10 seconds).
During the program you will learn how measure you heart-brain coherence, so you can measure your progress in creating heart-brain coherence.
If the first group session doesn't live up to your expectations, we can off you a 100% money back guarantee. No questions asked.
3 months online Heart Practitioner program


🤍 6 online group sessions of 90 minutes
🤍 Learn to Create Resilience and develop Strength
🤍 Boost your Immunity and enhance your energy Level
🤍 Empower your Relationships & live an extraordinary Life!
🤍 Join a community of like minded people
🤍 Receive daily inspiration and motivation in a private whatsapp group
Price 999€
Now ONLY 490€
What others are saying ...
★★★★★ In-depth, well-designed, excellent support
I thoroughly enjoyed this course. Shima is very knowledgeable, encouraging, and happy to support our growth. A good number of excellent resources are available. I feel good about the excellent support Shima offers, from the first contact to follow-up support, and am proud to support the Infinitelove Academy. - Katrina Millar
★★★★★ Empowering Health!
This information provides health & wellness empowerment! Truly a way forward in seeking a balance. - Louis Brett
★★★★★ Good Course
I found this class informative and helpful. - Aedan Gillespie
★★★★★ Very helpful and practical
I appreciated Shima's consistency and clarity. I feel somewhat prepared, however would have liked more videos and direction on actual sessions that involved particular issues like anxiety or sleep. - Raya Kelly
★★★★★ Revolutionary
Great information. I truly believe we will see an amazing shift in humanity with this learning. 
- Abbie Hawes
★★★★★ Valuable Tool
The Infinitelove Academy has greatly enhanced ability to help people understand how to reach therapeutic goals using their own emotional regulation. - Clarence Talley
★★★★★ Has made quite an impact.
Less stress in my life and so much more. Thank you, Shima. - Bernice Douglas
★★★★★ Amazing yet simple
I've been studying psychology for a few years now and there have been areas of traditional psychology training that I struggle with as they keep circulating the same destructive thought patterns which elicit the same behavioral patterns, bring up the same thought over and over is causing an emotional response and strengthening the neural pathways. The Infinitelove Academy focuses on the entrainment of positive thought patterns which over time will help us to interrupt, and refocuses our emotional responses to stressors that previously inhibit our positive growth. I love it and want to tell the world about it. - Kamran Brown
Join one of the Free Online Webinars
22 September 17:00 - 18:00 (GMT+1)


24 September 17:00 - 18:00 (GMT+1)


27 September 17:00 - 18:00 (GMT+1)
Frequently Asked Questions
Question: How many people are normally attending a program?
Answer: We want to limit the number of participants to 10 people in order for you to have the best experience and individual support
Question: Does the program help overcome anxiety?
Answer: The Heart Intelligence practice can help you overcome anxiety, stress and I can help you in many areas of life. I will encourage you to join one of our webinars to fully understand the scope, impact, and benefits of the Heart Intelligence practice.  
Question: Do I need any prior knowledge or skills to attend?
Answer: The exercises are practical and simple. Anyone can join and benefit from this program with an open mindset to learn and apply new knowledge. 
Question: Do you have any research that validates your work?
Answer: The basis for this program is from HeartMath Institute that has more than 24 years of research in Heart Intelligence Science.  
Question: Can I have a private Heart Intelligence sessions?
Answer: It's also possible to book private Heart Intelligence sessions if you want to work on specific problems, blockages, or areas. You are welcome to book a free 30-minute coaching & consultation session. Send a mail to [email protected]
Question: Do you have any literature about Heart Intelligence?
Answer: Shima Shad Rouh is going to publish her new book in the fall of 2020. "Awaken the Power Within Your Hears And Transform Your Life"
If you have any further questions, then please send a mail to [email protected]